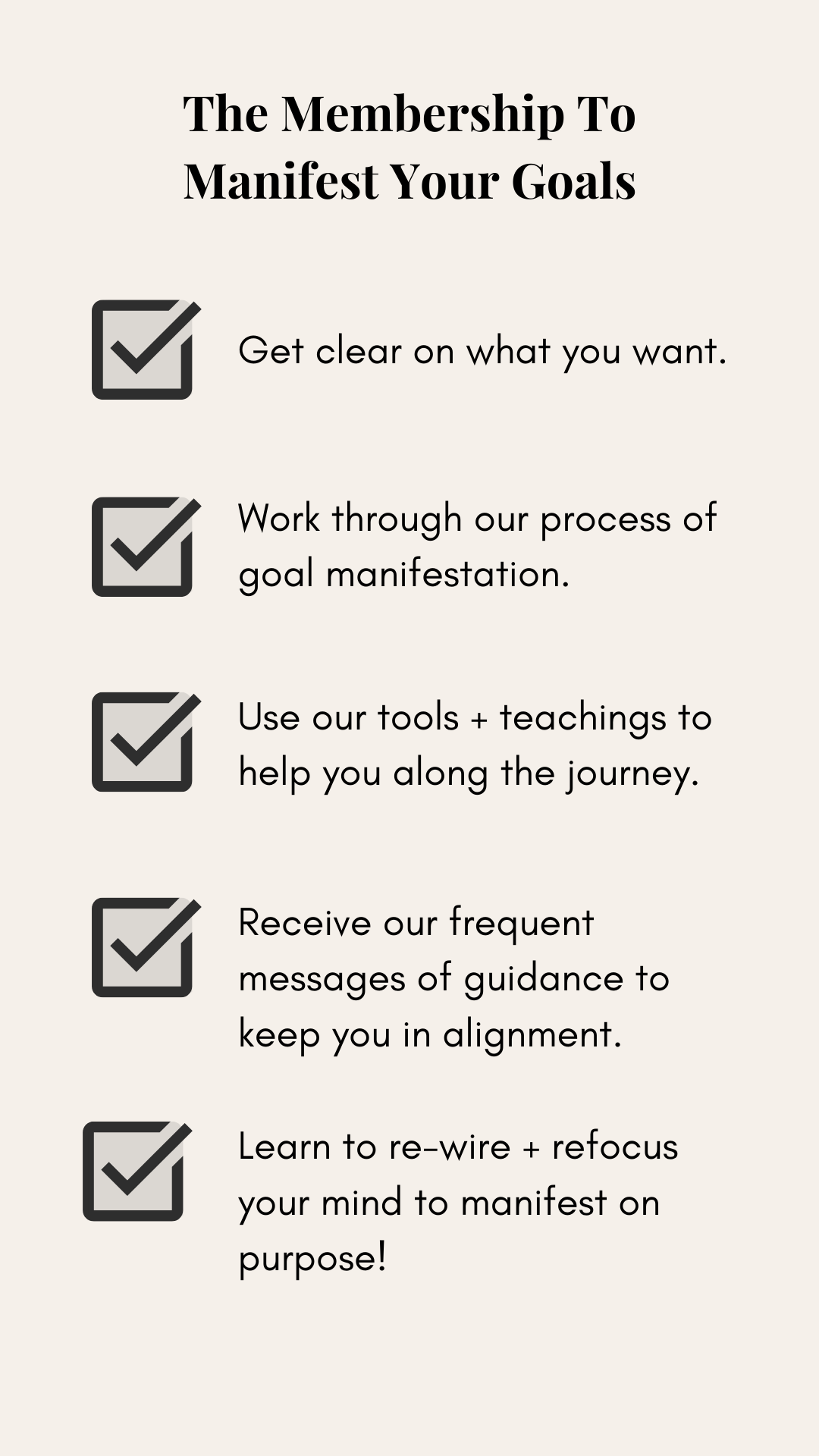 Have you ever set a goal to only see that months later you have made little progress?
It is not you, it's your mind.
Where your mind is focussing on to be more specific.
Our minds like to revert back to old behaviour: old thoughts, feelings actions + beliefs as that is what it knows. And what it knows it sees as 'safe'.
But our old patterns are not keeping us 'safe' they are actually sabotaging our goals + desires.
Manifesting on purpose really comes down to redirecting your focus consistently + frequently.
And THAT is what this membership subscription is all about.
How We Do It
We are a content-based membership that provides you with a step by step process to work through every time you wish to manifest a desire. We then pair this with messages of guidance, tools and teachings to help you create a life by design...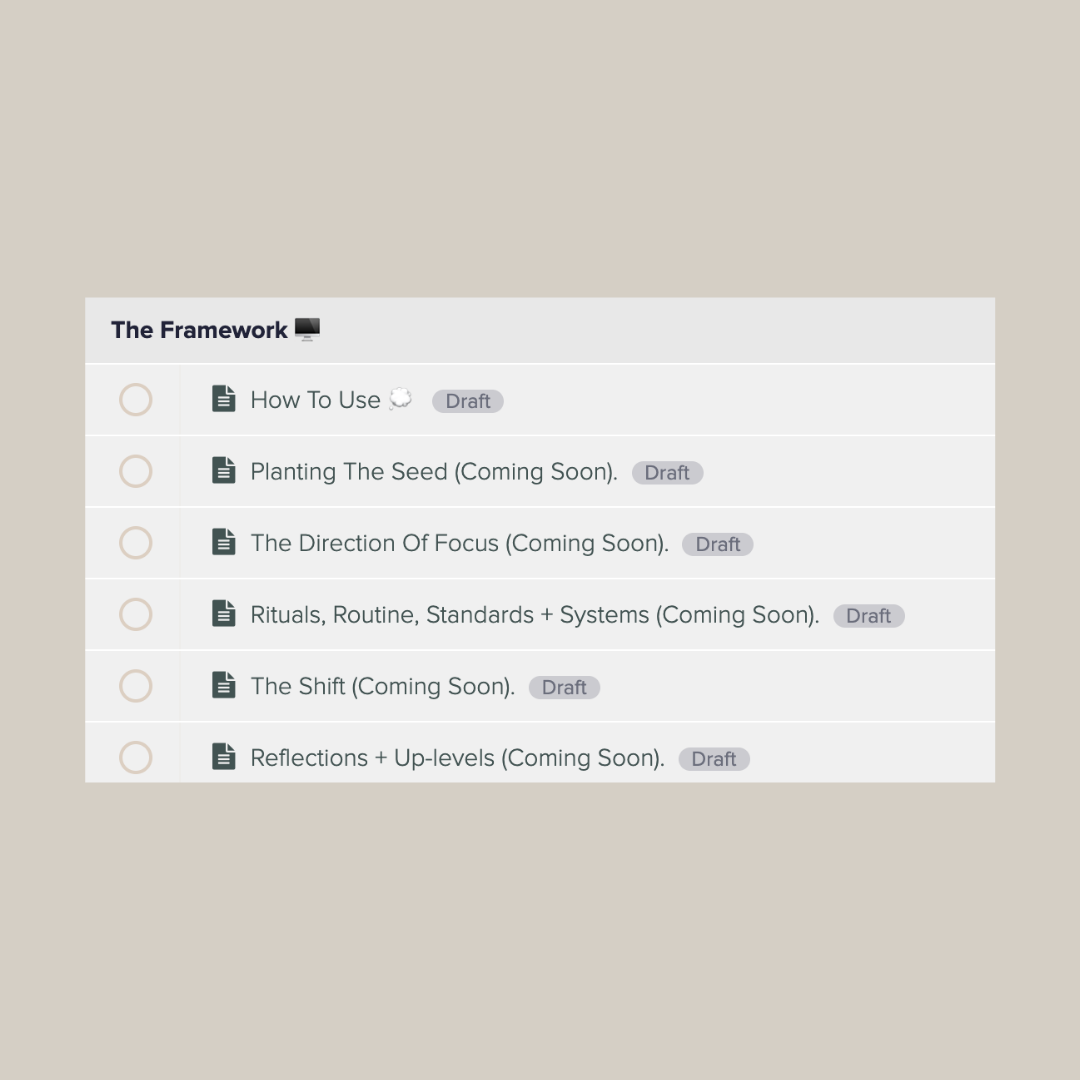 The idea of the framework is that you have a process to work through every time you want to manifest something. As you work through the framework, you can use the other tools within the membership to help you.
Videos + Masterclasses to help you as you work through the structure and process of manifesting! Think along the lines of Vision Board Training, How To Visualise and How To Gain Clarity + Create a Vision Statement!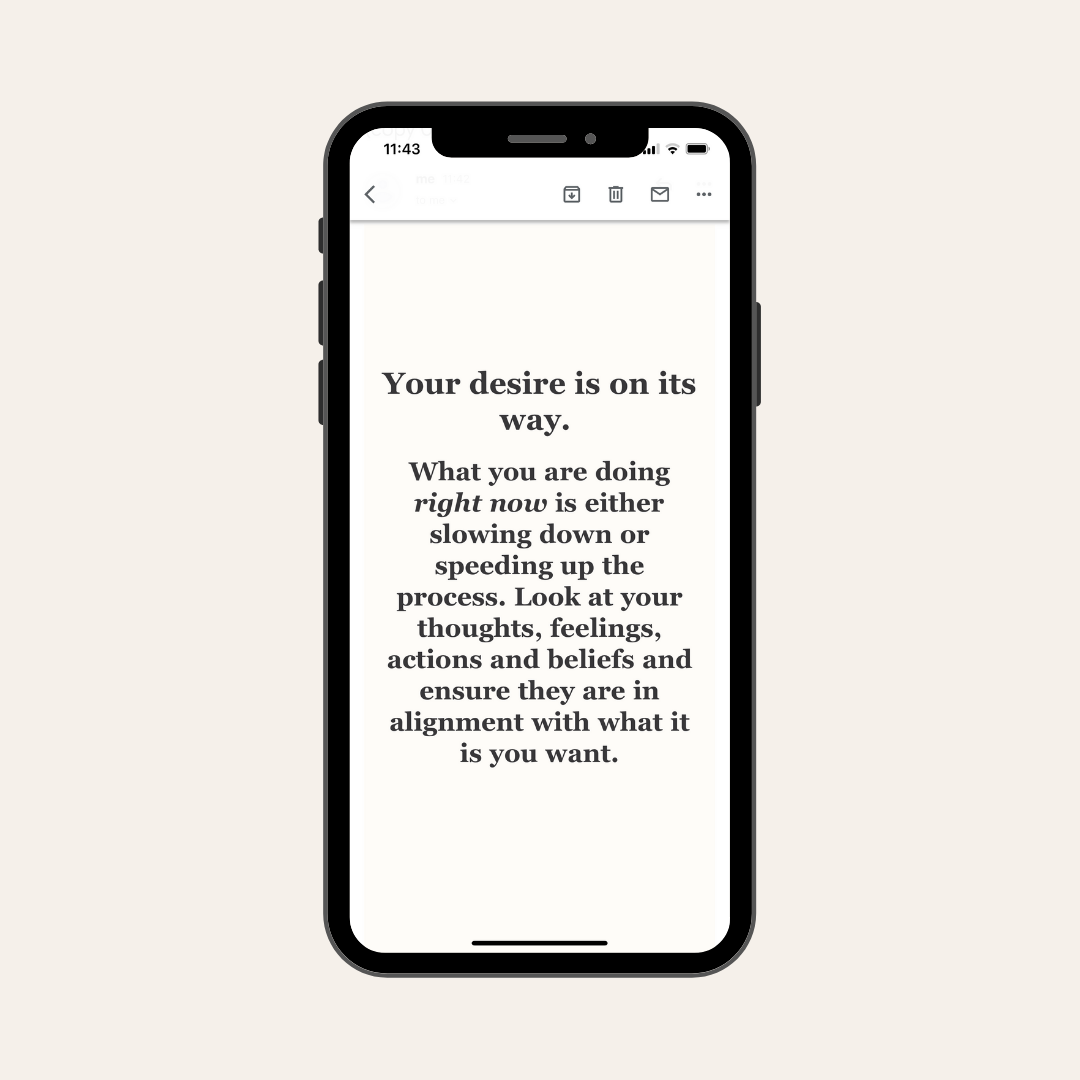 We send very short messages of guidance straight to your inbox randomly throughout the month.
They are only short to consume + take little energy to open + read. You can unsubscibe to them any time but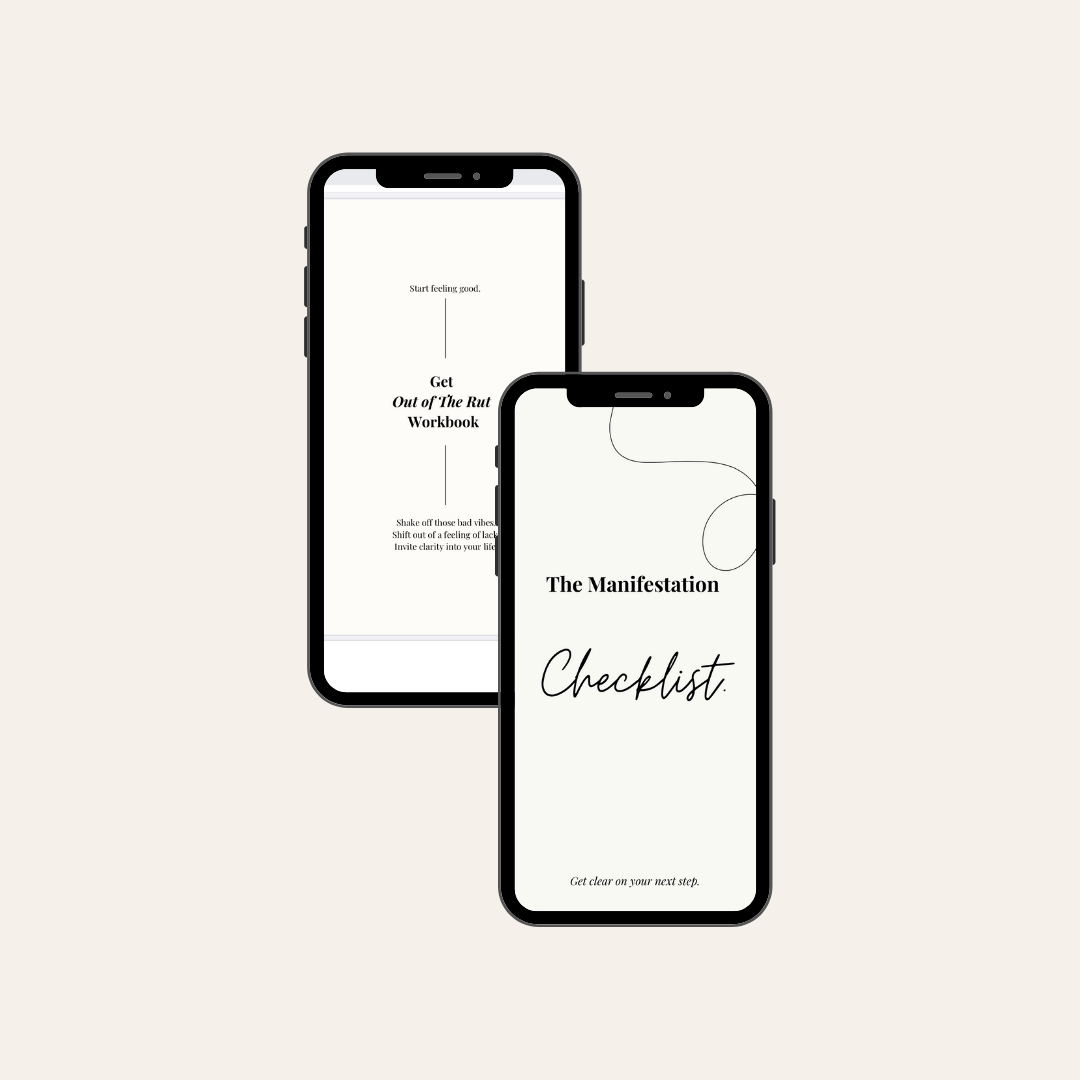 The toolbox hosts a whole load of tools to help you get purposeful with your manifestations. We have journaling prompts, guided visualisations, templates + trackers. The idea of the toolbox is you use it based on what you need!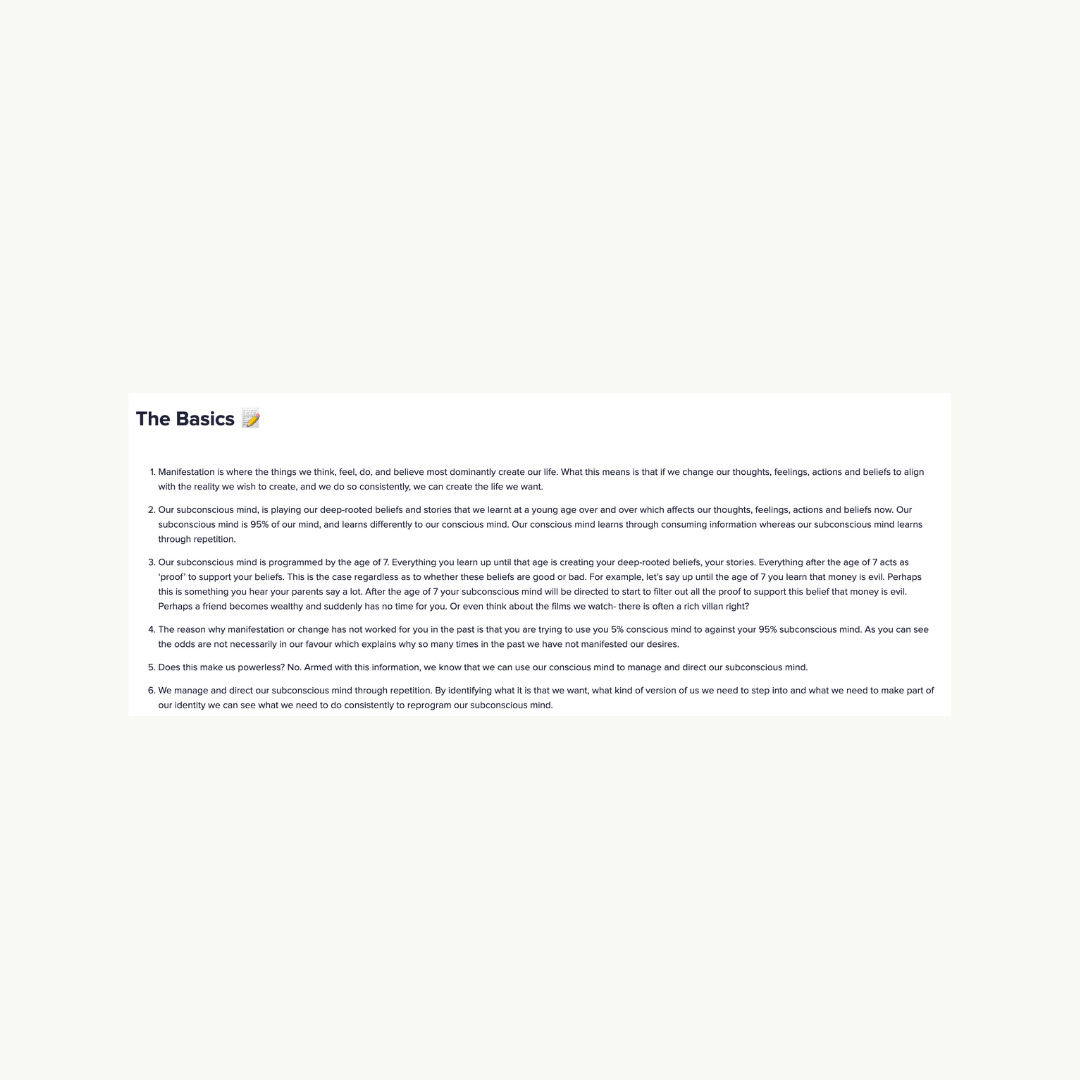 The quick wins section is full of little tidbits + digestible content! It shares manifestation techniques + guidance on what to do when you are feeling a certain way.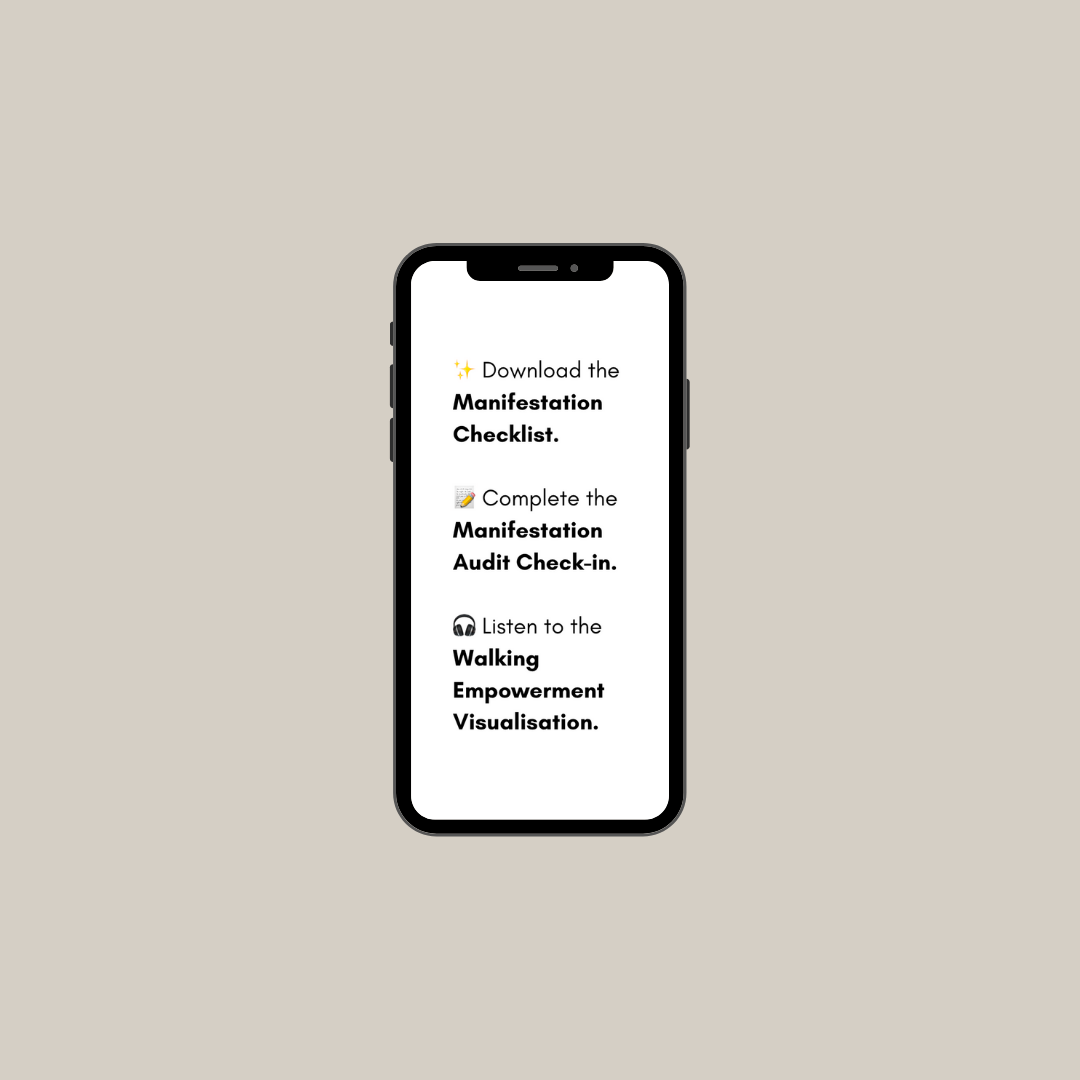 Listen, we get it. Implementing a new habit, membership, or well, anything in life can be a challenge. SO we create a monthly round-up of things to check out that will help you on your journey to manifesting your desires.